Welcome To CompuGeorge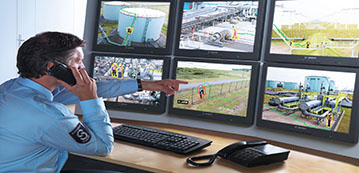 CompuGeorge is a market leader with focus on the Security Systems industry, established in 1991 with a goal to offer "Integrated Solutions" backed up with excellent service and support.
CompuGeorge has an extensive portfolio of innovative, high-quality, integrated solutions, featuring intelligent and modular concepts that grow with customer requirements including state-of-the-art "Total Security Management Systems", this includes Access Control, IP Video Surveillance, Time & Attendance, and Parking Management Systems.
read more
Our Clients
Services Overview
CompuGeorge undertakes the project responsibility according to its scope starting from design or specifying the system, value engineering, delivery, installation, project management, integration, programming, configuration, training, testing, commissioning and on-going service and maintenance.
We continue to develop our services for the security market and have built an outstanding reputation in Egypt and the region when it comes to the Physical Security Systems market. The design incorporates, Access Control, CCTV, ID Management, Time & Attendance, Intrusion Detection, Physical Barriers, Parking Systems into a single seamlessly Integrated Management Solution.
read more