About CompuGeorge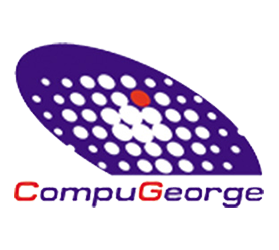 CompuGeorge is a market leader with focus on the Security Systems industry, established in 1991 with a goal to offer "Integrated Solutions" backed up with excellent service and support.
CompuGeorge has an extensive portfolio of innovative, high-quality, integrated solutions, featuring intelligent and modular concepts that grow with customer requirements including state-of- the-art "Total Security Management Systems", this includes Access Control, IP Video Surveillance, Time & Attendance, and Parking Management Systems.
By partnering with the world renowned, award winning security manufacturers including Lenel Systems International, S2, Milestone, Axis, Automatic Systems, HID, Bioscrypt, and CirControl, CompuGeorge could provide a comprehensive line of products, services, and technologies that is designed to protect people, and enterprise properties.
With its offices in Cairo and Dubai, CompuGeorge has achieved an unmatched satisfied client base in several Middle East countries Including Egypt, Gulf, North Africa and Sub-Sahara countries serving Multinational companies with their on-going thirst to latest technologies, highest quality of equipment, installation standards and after sales service.
Among those CompuGeorge has succeeded to build long term relations and to stand as the main Security Integrator in the Region or at least in its home country Egypt for clients like Microsoft, Oracle, Exxon Mobil, Intel, Cisco, Orange, Pfizer, Chevron, Halliburton, Citibank, HP, Ericsson, Borg Al-Arab Airport, Cairo Festival City and many others.
As customer focused Company we offer a choice of equipment for all security disciplines. Starting from studying each customer's exact requirements tailoring a system design to meet all standards, specifications and customer needs, delivering end-to-end security solutions through systems design to installation, support, after sales services and maintenance contracts.